Join us for THREE Regional Meetings - new in 2023!
CAR-T in the VA: March 25th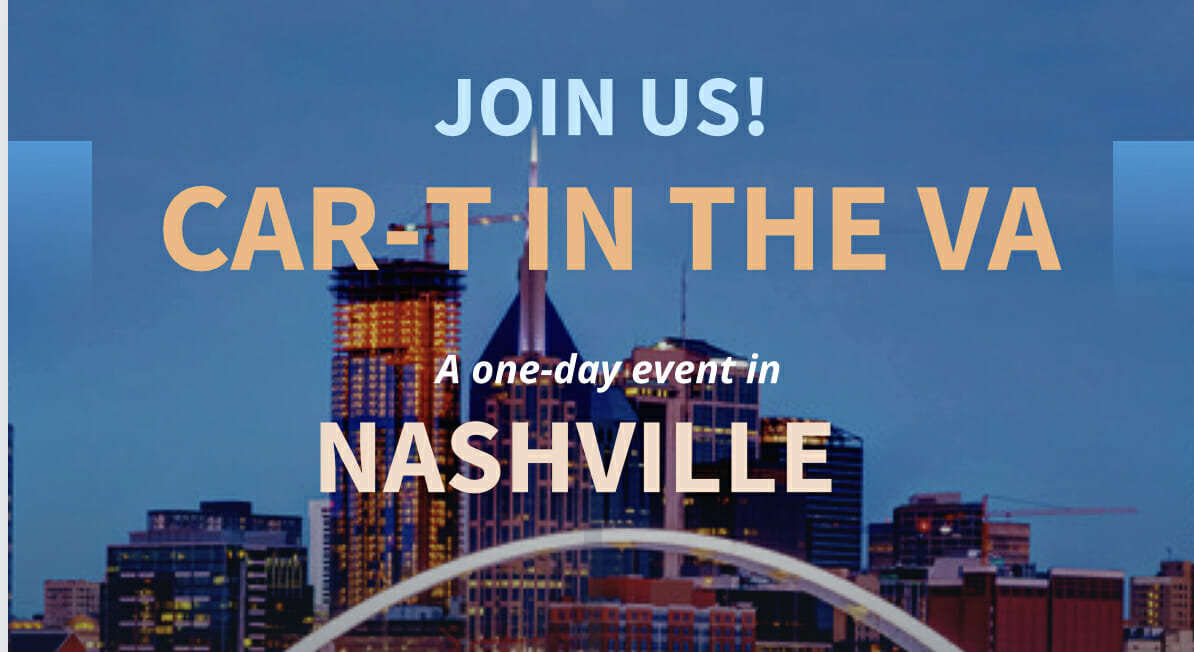 This meeting is intended to help attendees:
Describe the role of chimeric antigen receptor (CAR) T-cell therapies currently FDA-approved for the treatment of lymphoma and myeloma, including existing evidence for use and pharmacology.
Delineate the process in referring and conducting initial evaluation of potential patients for CAR-T cell therapy within the VA system.
Describe the acute care of CAR-T cell therapy before, during, and after cell infusion - including grading and treatment of cytokine release syndrome (CRS) and immune effector cell-associated neurotoxicity syndrome (ICANS).
Describe the process for assessing disease response to CAR-T cell therapy and long-term patient follow up.
Updates in Non-Small Cell Lung Cancer Treatment: May 6th
This meeting is intended to help attendees:
Describe how to apply new studies to guide neoadjuvant or adjuvant treatment of patients with non-small lung cancer;
Explain how to choose the proper treatment for patients with unresectable and locally advanced non-small cell lung cancer;
Identify the appropriate treatment for advanced non-small cell lung cancer; and
Apply principles of optimal tele-oncology practices for patients with non-small cell lung cancer
Omni Severin Hotel
40 W Jackson Pl | Indianapolis, IN 46225
Fisher Ballroom
How to Get Your Certificate
1. Go to avaho.cmecertificateonline.com
2. Click on the 5.6.23 Regional Meeting link.
3. Evaluate the meeting.
4. Print, download, or save your certificate for your records.
5. If you lose your certificate, or need help, go to help.cmecertificateonline.com
Breast & GYN Cancer: Multidisciplinary Discussions on Veteran Survivorship: July 29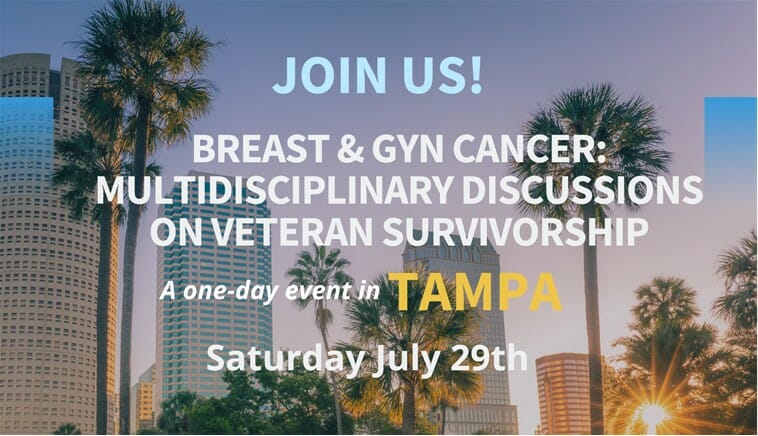 VENUE
The Westshore Grand
4860 West Kennedy Blvd
Tampa, FL 33609
MEETING ROOM: Bayshore Ballroom (Lobby Level)
SCHEDULE: Starts at 10:00 am and end at 4:00 pm.
ROOM RESERVATION: Please click here to book your room.
LEARNING OBJECTIVES:
Understand the specific survivorship issues for women after breast/gynecologic cancer treatment with topics including:
Identification of sexual dysfunction and how to manage.
Promoting endocrine therapy adherence to improve breast cancer survival.
Managing bone health specifically during/after breast cancer treatment.
Lymphedema identification and management
Cancer care navigation-from previvorship and beyond.
CE ACCREDITATION: This course is eligible for 4 CE credits.